Mijn naam is Godelieve Escartín. Als voeding en leefstijlcoach begeleid ik mensen in Utrecht en omgeving naar een gezond en vitaal leven. Daarnaast werk ik ook als vitaliteitsadviseur voor bedrijven om ervoor te zorgen dat werknemers gezond en fit blijven.
Ik ben getrouwd met een Spaanse man en ben moeder van drie prachtige kinderen.Ik houd van bewegen, lekker wandelen op het strand of in het bos of een uurtje zweten in de sportschool. Ook vind ik het heerlijk om in de keuken te staan. De mediterrane en dan natuurlijk vooral de Spaanse keuken zijn mijn favoriet. Ik probeer graag nieuwe gerechten uit en vind het een uitdaging om gezond en lekker te koken. En dan nog het liefst met groenten en kruiden uit mijn eigen tuin. We leiden zoveel mogelijk een gezond mediterraan leven in de Hollandse hectiek.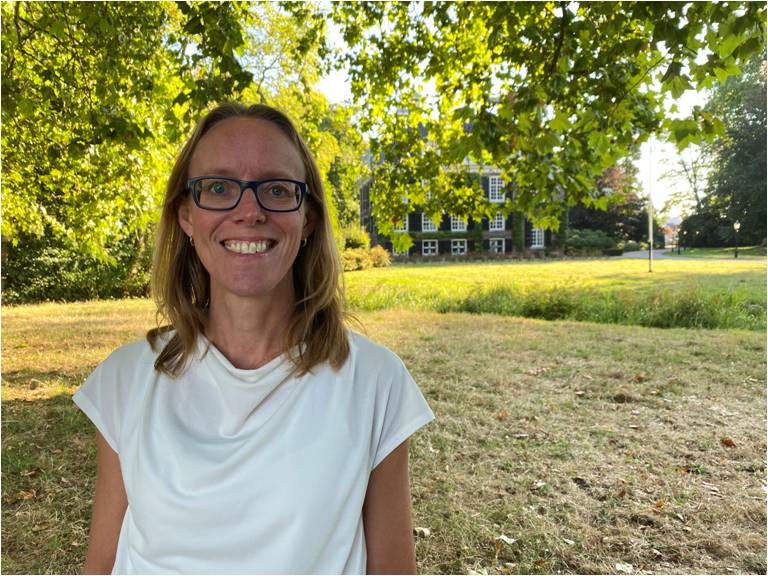 Toch heb ik de afgelopen jaren zelf ook ervaren wat een ongezonde leefstijl met je doet. Een gezonde leefstijl is niet alleen gezond eten en voldoende bewegen. Door te veel onrust en stress en te weinig ontspanning in een druk werk/gezinsleven, liep ik mezelf voorbij. Door het veranderen van mijn leefstijl heb ik ervaren hoeveel een gezonde leefstijl voor je doet.In plaats van uitgeblust, futloos en moe voel ik me weer energiek, fit en vitaal. Dit wens ik jou ook toe.
Mijn missie is mensen gezond en fit van het leven laten genieten!
Voel jij je moe?
Baal je van je overgewicht?
Weet je niet hoe je naast je drukke baan meer zou kunnen bewegen?
Lukt het je niet om te ontspannen?
Kortom, heb je het gevoel niet optimaal van het leven te genieten? Laat mij je helpen om de weg terug te vinden naar een energievol en gezond leven. Ik kan je begeleiden op het gebied van voeding, beweging, stress, slaap en ontspanning.
Maak vrijblijvend een afspraak voor een gratis telefonisch kennismakingsgesprek.